We wanted to create a platform where we could share our stories with you while also being true to our authentic selves. Tune in as we recount our crazy life adventures, all while managing our complex healthcare needs. From Maine to Boston, Colorado to the Colosseum, you'll hear it all. We are so excited for this journey into the world of podcasting and we hope you'll come along for the ride! Find us on IG: Mal: @curbcutsncocktails Mais: @the_maisinator Podcast: @WithMaisandMal Subscribe to our Patreon: https://www.patreon.com/WithMaisandMal *Views expressed in this podcast are our own and are not affiliated with any organization.
Episodes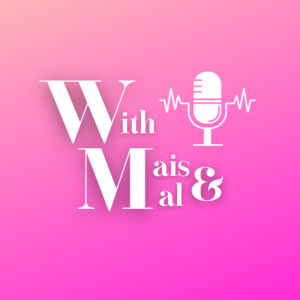 Tuesday May 31, 2022
Tuesday May 31, 2022
We know it's been a little while since our last podcast.  Here's what we've been up to in the meantime!
Thanks for your patience as we wrap up degrees, navigate new jobs, and try to find some semblance of normalcy in this wild world.
As always, find us on social media and let us know what you want to hear more about!
@withmaisandmal