We wanted to create a platform where we could share our stories with you while also being true to our authentic selves. Tune in as we recount our crazy life adventures, all while managing our complex healthcare needs. From Maine to Boston, Colorado to the Colosseum, you'll hear it all. We are so excited for this journey into the world of podcasting and we hope you'll come along for the ride! Find us on IG: Mal: @curbcutsncocktails Mais: @the_maisinator Podcast: @WithMaisandMal Subscribe to our Patreon: https://www.patreon.com/WithMaisandMal *Views expressed in this podcast are our own and are not affiliated with any organization.
Episodes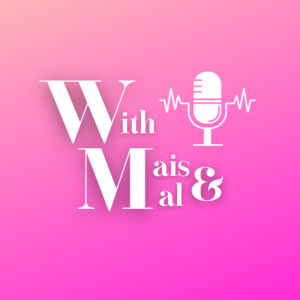 Wednesday Nov 03, 2021
Wednesday Nov 03, 2021
In this episode, Maisy shares her most recent healthcare endeavors while balancing work, school, and life, and Mal talks about hearing from providers at a recent conference. 
What advice would you give providers dealing with patients who have rare diseases? 
How do you balance your health and the other parts of your life?
@withmaisandmal