We wanted to create a platform where we could share our stories with you while also being true to our authentic selves. Tune in as we recount our crazy life adventures, all while managing our complex healthcare needs. From Maine to Boston, Colorado to the Colosseum, you'll hear it all. We are so excited for this journey into the world of podcasting and we hope you'll come along for the ride! Find us on IG: Mal: @curbcutsncocktails Mais: @the_maisinator Podcast: @WithMaisandMal Subscribe to our Patreon: https://www.patreon.com/WithMaisandMal *Views expressed in this podcast are our own and are not affiliated with any organization.
Episodes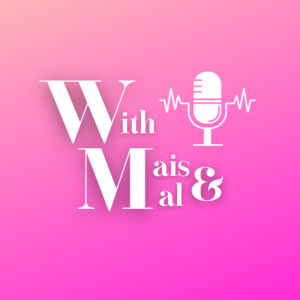 Thursday Mar 04, 2021
Thursday Mar 04, 2021
We got so many good questions for our mom before our last episode that we wanted another chance to answer some of them.  In this episode, we dig a little deeper in navigating the healthcare world as a new mom and as a family.  Our mom also talks about the incredible advocacy work she's done on behalf of families with children who have special health care needs.
 Subscribe to our Patreon
Follow us on Instagram